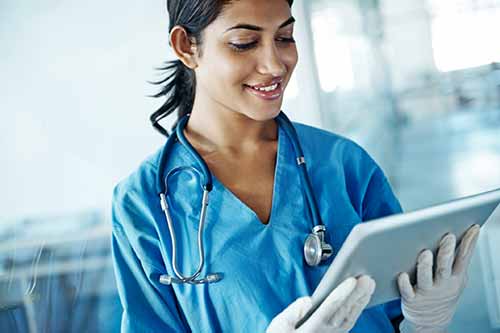 System Administrator (2-year term position)
The Biomedical Research Institute of New Mexico (BRINM) requires a system administrator to monitor and maintain network/system infrastructure.  The selected candidate will plan and coordinate the installation, testing, operation, monitoring and maintenance of hardware and software systems.  He or she will provide recommendations on current best practices for configuration, operation, security, and maintenance of hardware and software systems.  The selected candidate will design, implement, and monitor backup strategies for all critical systems and data.  He or she will manage and monitor system resources.  The selected candidate will troubleshoot and resolve hardware/software interoperability problems.  Duties will also include implementation, documentation and monitoring of security controls and procedures to ensure compliance with VHA Handbook 6500, NIST 800-53, FISMA, and other federal guidelines and mandates.  He or she will also develop system administration standard operating procedures (SOPs) and develop, document, and maintain system configurations.  The selected candidate will also work with the acquisition group to maintain support contracts, software licensing, and purchase additional hardware and software.
Knowledge, Skills, & Abilities:
Knowledge of, and skill in applying IT system principles and methods sufficient to design, implement and maintain network and IT system infrastructure necessary to support all organizational IT needs.
Knowledge of system security concepts sufficient to maintain adherence to applicable federal regulations and guidelines.  Knowledge of system access models sufficient to implement principle of least privilege.
Knowledge of system testing and evaluation principals, methods, and tools sufficient to evaluate and recommend adoption of new or enhanced approaches to delivery IT services.
Other Significant Facts:
This position works in a facility that is a FDA registered manufacturing facility and holds a DEA researcher registration.  Employees must successfully complete a background investigation and must be a US Citizen.  This position is not authorized for telework.  This position may be subject to drug testing.
Qualification:
2-3 years professional experience as a system administrator
Work experience as system administrator of Microsoft Windows Server environments.
Preferred Qualifications:
Microsoft MCSE, MCSA, or other relevant certifications.
Professional experience using IT Service Management frameworks, e.g., ITIL.
Professional experience with National Institute of Standards and Technology (NIST) guide 800-53 Information and Privacy Controls for Information Systems and Organizations.
Professional experience in a clinical or research environment.
Professional experience with either Federal government or non-profit.
Ability to attain and maintain proficiency in current Good Manufacturing Practice (cGMP) and Food and Drug Administration (FDA) regulations as related to the packaging and distribution of pharmaceutical drugs and devices.
Please submit resumes/CVs to the BRINM administrative office via mail, fax or e-mail to resumes@brinm.org